Browse our Idaho Lodge Resort Details & Activities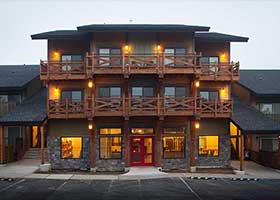 Each week, our recreation staff guides our owners and guests alike in exploring the region's activities and facilities, both at the resort and in the surrounding areas. While there is much to do on-site, Stoneridge is centrally located between Sandpoint, Coeur d'Alene, ID and Spokane, WA, each of which offers a wide variety of cultural and entertainment activities from museums to plays, musical performances, fairs, shopping, dining and events such as semi-pro hockey and baseball, college basketball, and arena football.
Silverwood Theme Park/Boulder Beach, a 221 acre amusement park about 25 miles from Stoneridge along Hwy. 95 near Athol, ID is a popular Victorian Themed summer playground offering 70+ rides including four roller coasters, an Old West Train Ride, magic show, and rides for kids of all ages and thrill seekers such as "SpinCycle" and "Aftershock" in addition to several water park attractions.